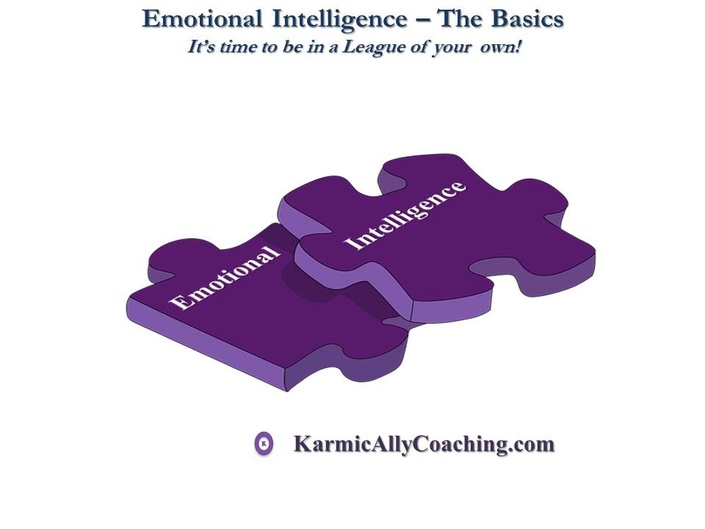 Emotional Intelligence - The Basics for Professional Success
It's time to stand out in a League of your own like an authentic Leader
Watch Promo
How to Get Rid of being labelled unemotional, insensitive and not fit for a leader role at work
If you suffer from disconnect from your colleagues and co-workers… if you are being overlooked for promotions or being inducted onto the leadership track because you have been labeled as difficult … if you become temperamental, reactive, defensive and fly off the handle at the first sign of challenge at work… then this message is just for you. Here's why…
You need to demonstrate high quality people skills, be seen as an emotionally intelligent professional and as an employee who has the potential to take up a leadership role.
And you need to realize, there is a cost to not dealing with this…
If You Ignore It, It Just Gets Worse
What most professionals do when facing feedback about their lack of people skills is to get defensive, try to explain their side of the 'story', put the blame on others or worse fall into a victim trap, unable to really listen to what is being said to them.
Some agree to go into counseling to retain their jobs and some change jobs thinking it is the work environment and culture mismatch without realizing that they are taking the problem with them.But for most people, none of that works because the lack of or deficits in emotional intelligence has not been addressed.
What about you?
Are you a career professional who wants to be seen as a potential manager and leader?
Are you an independently practicing professional, small business owner, consultant or freelancer who keeps hearing about Emotional Intelligence and are wondering if this is a buzz word or a skill that you can work on without having to attend workshops that take you away from your work schedule?
My guess is, you're probably a hardworking professional who gets results for your employer but is often counselled by his superiors about your People or Communication Skills.
You're ambivalent about appraisals or weekly meetings and dread them because you are told about your insensitivity, lack of people skills and counselled without really being shown how to change the situation.
This means you keep repeating mistakes when in fact you are willing to change but don't know how. It is starting to impact your confidence and the frustrations at work are starting to impact the home life as well. You feel stressed.
This is hindering your career prospects and potential to climb the corporate ladder. Frustration is starting to seep in and you're wondering if something is wrong with you.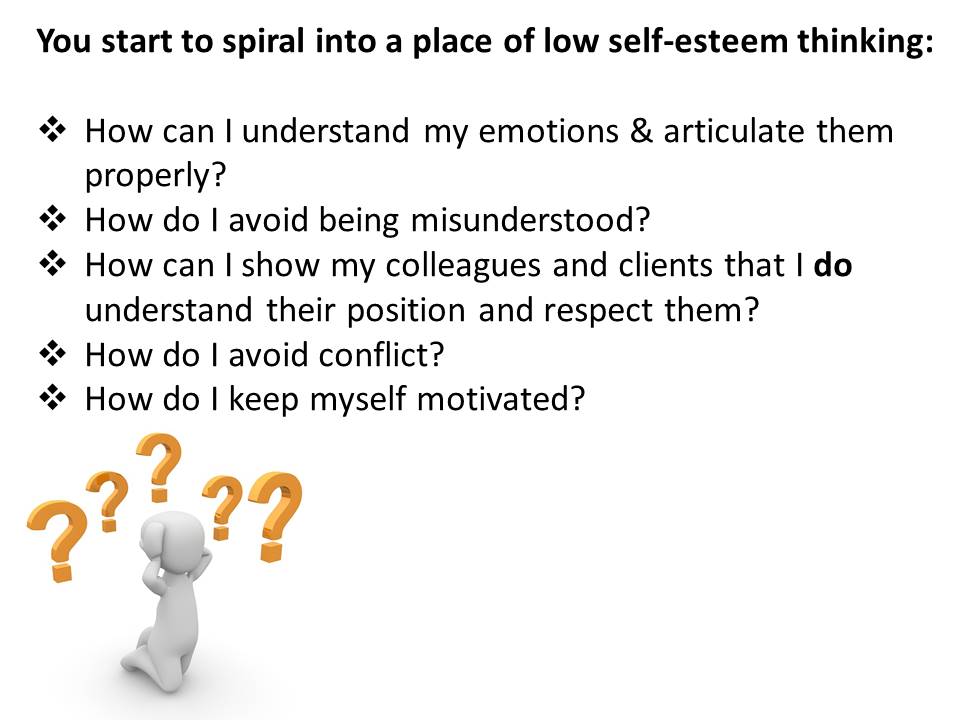 You've agreed to counseling sessions and perhaps even a company hired coach who is instructed to follow the company mandate (they're paying for the counselor or coach, right?) but you're unwilling to open up because you're concerned about confidentiality and decide to go with the flow with no results.
So you update your resume, start connecting with professionals on LinkedIn whom you feel can help and then send out your CV to everyone and anyone.
It's what I call a send and pray method to get out of a situation rather than do what is really required.
In other words, you do nothing to change yourself or even look at where you might be in need of personal and professional development.
And what happens if you just do nothing? Or if you just keep doing what you've been doing?
If you're lucky, you'll find a new job with a new title and things will be good for some time until the problem resurfaces.
Most probably, if you're still in the old job, your confidence will take a hit and so will your productivity and finally the employer might just let you go unless you are providing some value in which case you'll be shifted to tasks where there is no interaction with clients and no scope of a leader role.
How I started to stand out as a leader in a league of my own
I've got an answer that works. Here's the story:
The concept of emotional intelligence was still taking shape around the time that I joined the workforce and I was fortunate to have worked for bosses who were emotionally intelligent. They were ready to take time out to mentor and share tips with their staff on demonstrating this 1 skill that made a difference -skill of Emotional Intelligence.
Ours was a team of top notch professionals who were great at our work but we also understood that as we rose in the ranks, the ability to manage and inspire our people and to be trusted by them as well as our clients was as important if not more as our technical skills.
We had to become aware of our emotions and how to manage them.
We had to learn how to manage the emotions of others, avoid conflict and create relationships that worked.
In those days we didn't have corporate training on Emotional Intelligence.
I remember picking up Daniel Goleman's book by chance because it was 'happening'.
It helped but most of the time, it was the mentors who taught us.
For example, I would see our boss take us out for a celebratory dinner after completing an assignment. That was building the team and giving us a sense of being part of a bigger picture.
When I became a Manager, I applied all the skills that I had picked up from my bosses. I learned how to stay professional and yet be seen as approachable.
I learned how to get work out of my team without making them feel like slaves in an industry where work life balance is a myth (my team always got weekends off).
I understood the basics of Emotional Intelligence and that is what I want to teach you in Emotional Intelligence – The Basics for Professional Success.
And it's not just me. I've helped professionals who raise their visibility using their personal strengths and values to be noticed by their superiors.

I've packaged what I taught them into a simplified program where you can work at your own pace and understand what Emotional Intelligence is all about with exercises that you can practice.
Emotional Intelligence is not a one off training skill. It is something that has to be applied to different scenarios and situations but you need to know how to apply it.
And I am going to teach you the How in this course in the simplest possible way that I can outside of a private coaching engagement (which will cost you 10 times more).
Finally, It's Your Turn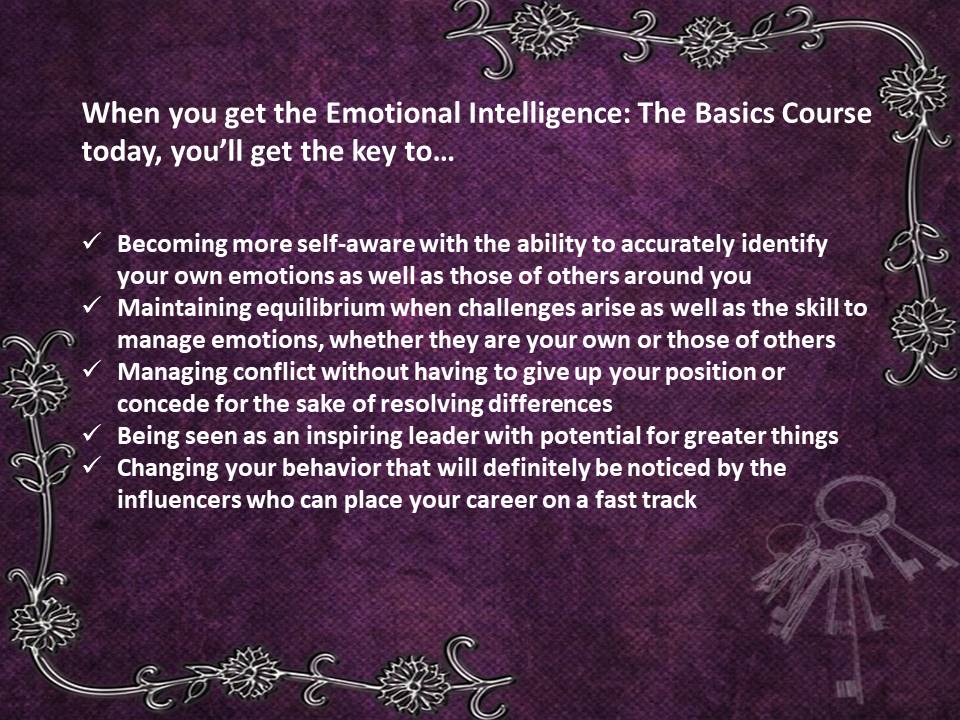 I know you'll love Emotional Intelligence - The Basics for Professional Success

This course is being facilitated by an intuitive, analytical, no-nonsense, experienced Career and Business Coach who simplifies things and doesn't believe in reinventing the wheel.
Like my coaching and consulting clients, I like to get to the core of the problem and find the simplest solution without creating stress or worry.
When you're facing a challenge like this, you don't need more information – you need to apply the information that you have with the help of a coach who will hold the space for you to discover and leverage your strengths and find ways to reduce the impact of your weaknesses.
That's why I created this course for professionals who want to understand the basics of Emotional Intelligence and apply it to further their careers.
I'm confident that you will see a difference in the way others see you and more importantly in how you see and manage yourself.

The course content will be delivered by video, audio,written lessons and includes worksheets plus bonus resources to help you get the most out of the course.
And you are 100% safe to try this out. That's all I'm suggesting. Just try it for 30 days to see if it works for you. If it does, you'll be delighted - and I think that's exactly what's about to happen.

It's Decision Time
You have a choice to make: Do what you've been doing (or worse, do nothing at all). You know where that will lead. Is that really where you want to go? Take a new action, and get a new result. Finally get known as a leader in a league of your own who demonstrates emotional intelligence.
Which do you really want for yourself? Here's what to do now…
Your Instructor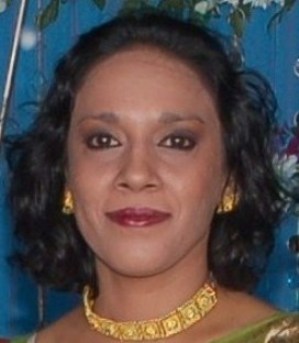 I help spiritually-minded professionals who've hit a speed breaker in their career or business requiring radical & innovative intervention create breakthroughs with customized solutions that tap into your hidden talents and skills.
Karmic Ally Coaching's Teachable School has been specifically created to help fellow professionals who prefer self-study for professional and personal development find solutions to their pressing problems.

I consider myself to be a permanent student of Life. My credentials include being , an FCA from ICAEW, a Certified LIFE Coach, Master SPIRIT LIFE Coach, Kindle Author and recognized Goodreads Author.
I'm committed to creating change for professionals and my programs and services, whether private coaching or in the form of digital training incorporating my 25+ years of international experience working for global majors as well visualization techniques and exercises to facilitate holistic transformation in her clients. My favorite past time is observing my canine companion Miss Coco who features as a co-blogger on my website from time to time!
You can learn more about me and my Signature 3 Phase Change Catalyst Program at www.karmicallycoaching.com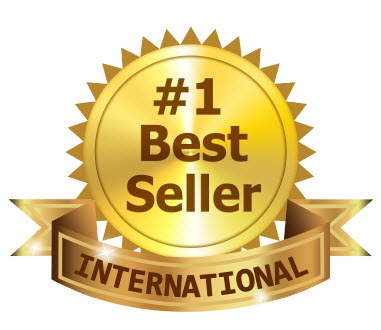 Course Curriculum
Module 1 – Introduction to Emotional Intelligence, Skills and Emotional Intelligence Checklist
Available in days
days after you enroll
Module 2 – Demonstrating Social Awareness with 1 precious skill
Available in days
days after you enroll
Module 3 – Know Thyself – How self-aware are you?
Available in days
days after you enroll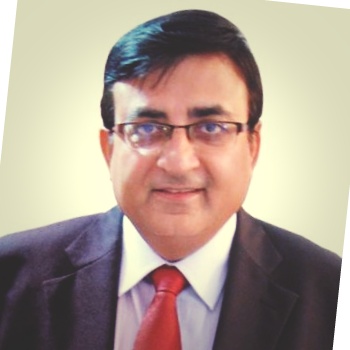 "Vatsala is an excellent and a detailed oriented professional who not only possesses versatile skills and knowledge in diverse fields but ensures meticulous execution all her responsibilities. She make it a point that all her clients, customers and associates use their potential to enhance their own productivity in highly competitive environment and contributes to the wellness of one and all.
Her knowledge base is far superior as compared to her peers and can be depended upon for all areas of responsibility falling within the wide range of her in-depth experience.

I wish her the very best in all her endeavors."
- CA Manoj Dembla, General Manager - F&A and Commercial at Jaiprakash Associates Ltd. and Turnaround Professional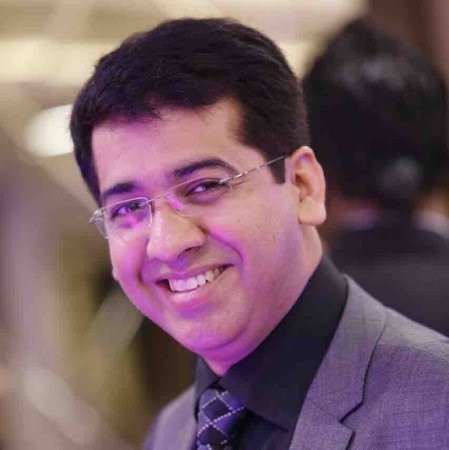 "Vatsala is an eclectic combination of high energy with in-depth knowledge. We have interacted lot of times when I was in E&Y for guidance on IFRS reporting.
She was a member of IFRS core group and was responsible for providing assistance to audit clients with IFRS reporting requirements. Her sessions in Knowledge Club were enriching and the IFRS training material was of great help.

Vatsala also acted as a mentor for many professionals, she has particularly helped me in the areas of managing work life balance, career mentoring, stress and time management. In her sessions she strikes a personal chord with the audience. When people sometimes limit their own progress by building barriers and self-defeating prophecies, her motivating talks assist others to successfully overcome these obstacles. Her sessions are activity based and concentrate on learning at a higher dimension.
Thus, she was highly regarded within the organization for not only her professional achievements and knowledge but also her ability to understand and communicate the unique strengths, abilities and passion that new professionals carry when they join a high pressure working environment.This is an excellent course — definitely worth checking out!"

- Rohit Dhingra, Chartered Accountant and Certified Fraud Examiner (CFE)


Frequently Asked Questions
When does the course start and finish?
The course when you start with the first lesson. It is a completely self-paced online course - you decide when you start and when you finish.and you can come back to refresh your knowledge as required.
How long do I have access to the course?
How does lifetime access sound? After enrolling, you have unlimited access to this course for as long as you like - across any and all devices you own.
What if I am unhappy with the course?
We would never want you to be unhappy! If you are unsatisfied with your purchase, contact us in the first 14 days demonstrate that you started the course and did the work and we will give you a full refund.
Are there any additional charges over and above the course price?
There are no hidden costs . However, if you are based in an EU country, then EU VAT will be added at checkout based on the rates applicable for your country.
Why should I enroll when I can get this information for free on the internet?
Honestly, you can get tons of information on the internet and through free downloads but do you actually use that information? During this course, you will get byte size information, be held accountable for the duration of the course and if you apply even a bit of the content, you will get results.
Dear Fellow Professional,
Thank you for visiting my Emotional Intelligence – The Basics for Professional Success Page (reading all the way to this point).
It shows me you're serious about your professional development and are not going to wait for your employer to send you to learn skills in a course where the curriculum has been customized to make you work better for them and not necessarily for your personal and professional development.
That's where Emotional Intelligence – The Basics for Professional Success is different because this course has been written by a professional Chartered Accountant with over 25 years of global corporate experience and has a keen insight about what really goes on in the corporate world.
I've run this course as a pilot to determine what is really required and I have not thrown in the kitchen sink to make it a meaty course where you will feel overwhelmed and drop out before completion.
It's a basics course but you will do exercises to find your true level of Emotional Intelligence and learn where you can improve existing skills.
In fact, I believe that any professional can raise their visibility and demonstrate their Leadership potential at work by using Emotional Intelligence – The Basics for Professional Success because it shows you how to enhance your Self and Social Management skills and exude Executive Presence.
If you're looking for help to improve your self awareness and demonstrate you have people skills that are important for your next career move, then you need this course.
If you are ready to stand out in a league of your own, then take action now.
I am committed to your success and at the end of the course, I also offer you a chance to talk to me in a no sell pure coaching 20 minute session based on your self-discoveries during this course.
Don't look a gift horse in the mouth – enrol today!
Warm regards
Vatsala Shukla
Chief Encouragement Officer
Karmic Ally Coaching